Cell and Vector Manufacturing Core
The Cell and Vector Manufacturing core is based at the Royal Free Hospital in Hampstead within the Centre for Cell, Gene & Tissue Therapeutics (CCGTT). The CCGTT comprises a large cleanroom facility for the manufacture of Advanced Therapeutic Medicinal Products (ATMPs) and is directed by Professor Mark Lowdell.
The cell manufacturing Core are responsible for translation of novel gene engineered and genome edited cellular therapies. The team have expertise in process development and GMP manufacturing for Phase I academic clinical studies.
There is a focus on semi-automated, closed cell manufacture and the core have a number of CliniMACS Prodigy platforms in current use.
The core is also bringing genome edited products to the clinic and are currently using the Lonza 4D-Nucleofector LV-Unit platform.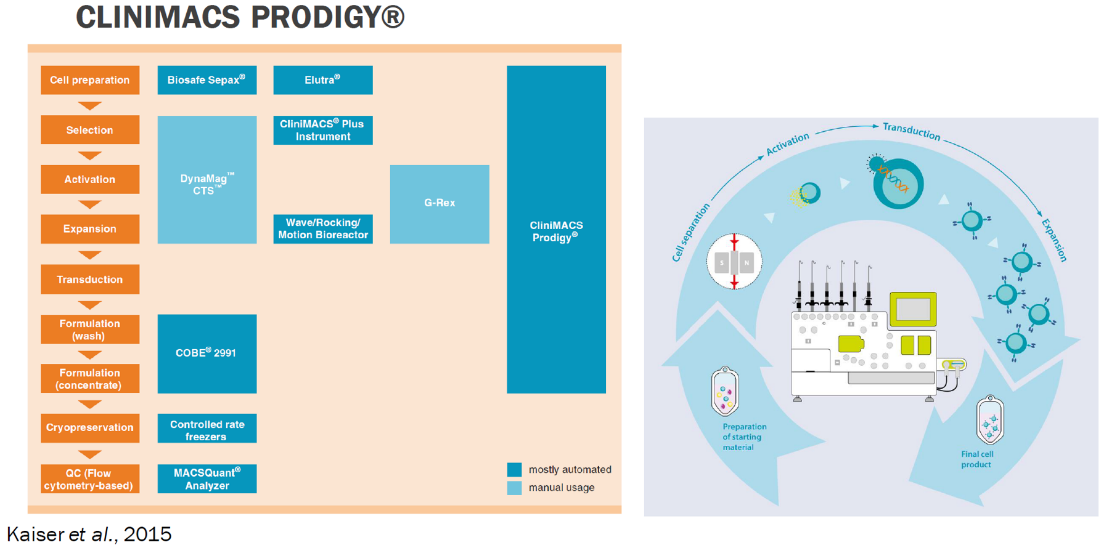 CliniMACS Prodigy workflow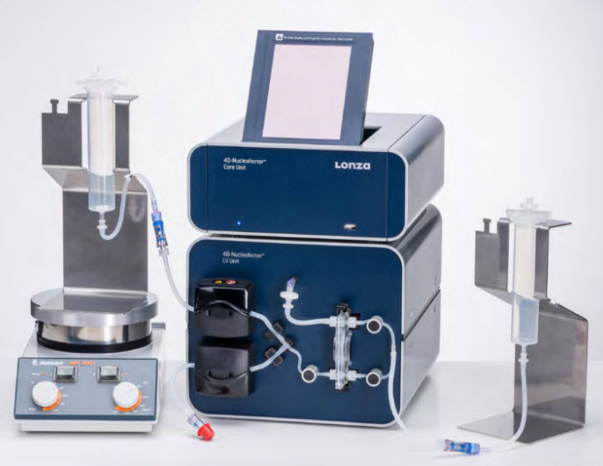 Lonza 4D-Nucleofector X-Unit