Latest News
Protein that enhances skin cancer aggressiveness identified by researchers from King's, Queen Mary University of London and the Francis Crick Institute, and funded by Cancer Research UK

Researchers have identified a protein that makes melanoma more aggressive by giving cancer cells the ability to change the shape of their nucleus, overcoming the physical constraints that cancer cells encounter when they migrate through tissues.
CAR-T blood cancer treatment trial led by UCL and UCLH researchers broaden to new group of patients

New groups of patients with a wider range of blood cancers can now take part in the clinical trial of a personalised therapy for blood cancer, led by researchers at UCL and University College London Hospitals.
Achilles Therapeutics awarded  the CRUK Horizons Startup Achivement of  the year
 
Two CRUK CoL Centre scientists take part in UK Health Radio Podcast
 
Seven Centres to form new Cancer Research UK network  
https://news.cancerresearchuk.org/2022/01/24/seven-centres-to-form-new-cancer-research-uk-network/
From 1 April, we're investing £100 million over five years into seven Cancer Research UK Centres across the UK. The Centres in the new network will be Cambridge, City of London, Convergence Science, Manchester, Newcastle, Oxford and Scotland.
Our Centres funding supports essential research infrastructure including technical staff, equipment, pump-priming grants, and training, to further develop the breadth and depth of research at each of these Centres.
Separately from Centre status, we also fund individual research programmes, projects, and strategic initiatives in different locations throughout the UK.
Our Centres bring together a network of research teams from local universities, NHS hospitals and other research organisations. They seek to understand the impact and efficacy of treatments to initiate new research ideas and programmes, translating cutting-edge discoveries from the laboratory into direct benefits for patients.
The seven funded Centres are central to our ambition to beat cancer, providing a key link between laboratory research and patient-focused studies.

– Michelle Mitchell, Chief Executive Officer, Cancer Research UK
We award Centre funding on a five-year basis; the upcoming funding period will run from 1 April 2022 – 31 March 2027. To make sure that we fund science with the greatest impact, applications were assessed in a two-stage process culminating in interview and review by an international panel of leading translational experts. The process was highly competitive, and the review panel commended the high-quality of the proposals and strength of the overall network.
Standards were particularly high, in part, because our investment of £100 million is a reduction of around a third compared to the last funding round in 2017. While the pandemic has required us to reshape our research model and make tough decisions about the research we fund, this investment continues to provide vital infrastructure for bench to bedside research, as well as creating opportunities for the next generation of scientists.
CRUK City of London Centre 2021 Cancer Evolution Symposium
The CRUK City of London Centre held the first two-day Cancer Evolution Symposium on Monday 13th – Tuesday 14th September 2021. This international hybrid event hosted at the Francis Crick Institute saw 30 speakers from across the globe presenting to in person attendees and nearly 600 virtual attendees.
This event showcased the breadth and depth of cancer evolution research happening across the Centre and beyond. Professor Charles Swanton began the event  with an overview of the research being conducted at the CoL Centre in this field, followed by talks from international leaders and early career researchers. The event brought together researchers in person, some for the first time in over a year, to initiate new collaborations and broaden fields of research in cancer evolution.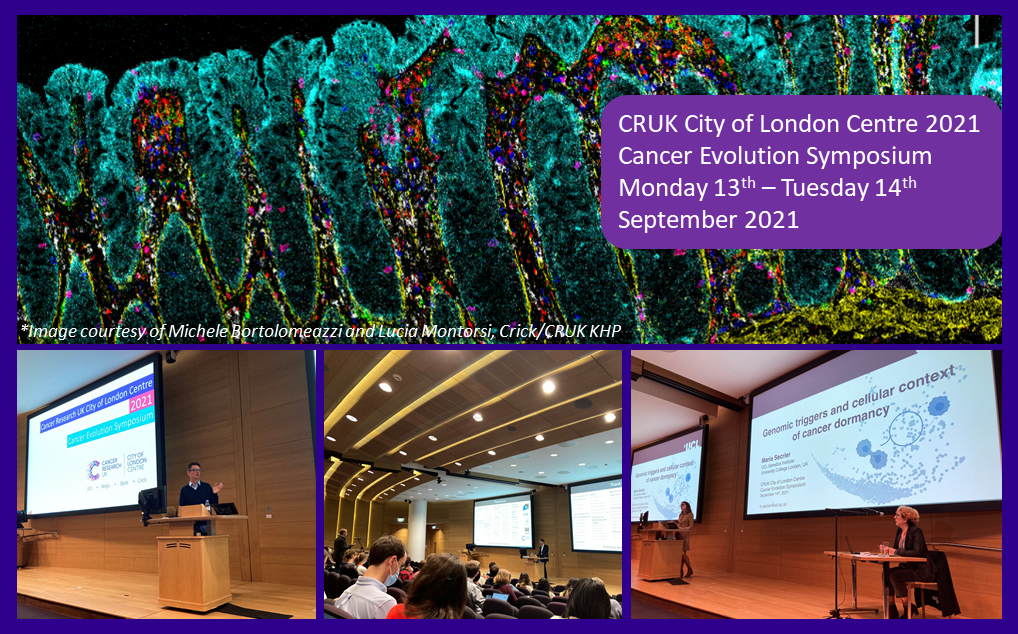 NCITA Publishes Comment Article in the British Journal of Cancer
NCITA are delighted to announce the publication of their Comment article "Introduction to the National Cancer Imaging Translational Accelerator (NCITA): a UK-wide infrastructure for multicentre clinical translation of cancer imaging biomarkers" in the British Journal of Cancer https://www.nature.com/articles/s41416-021-01497-5#Sec1 on Tuesday 27 July 2021.
This Comment article provides a comprehensive overview of the NCITA infrastructure and its goals to establish standardised protocols and locked-down quality-assured processes for clinical imaging biomarker qualification and a federated research data repository for secure data storage and sharing between multiple study sites.
NCITA infrastructure support is available to clinical researchers in academia and industry through NCITA's study adoption process. International partners are also eligible to apply. While cancer imaging studies are a key focus, clinical research studies in other disease areas involving AI algorithm development, training and validation will also be considered for adoption by NCITA.
NCITA are also engaging with NHS Trusts, pharmaceutical companies, medical imaging and nuclear medicine companies as well as funding bodies and patient groups, to develop consensus guidelines on how the imaging biomarker development pathway can be improved to achieve more efficient translation of quality-assured imaging biomarkers into clinical practice.
Researchers interested in finding out more about NCITA infrastructure support for clinical imaging research studies can contact NCITA by email (ncita.general@ucl.ac.uk) or via the website (ncita.org.uk/contact).
Prime Minister receives COVID-19 vaccine from CRUK City of London Centre trainee at the Francis Crick Institute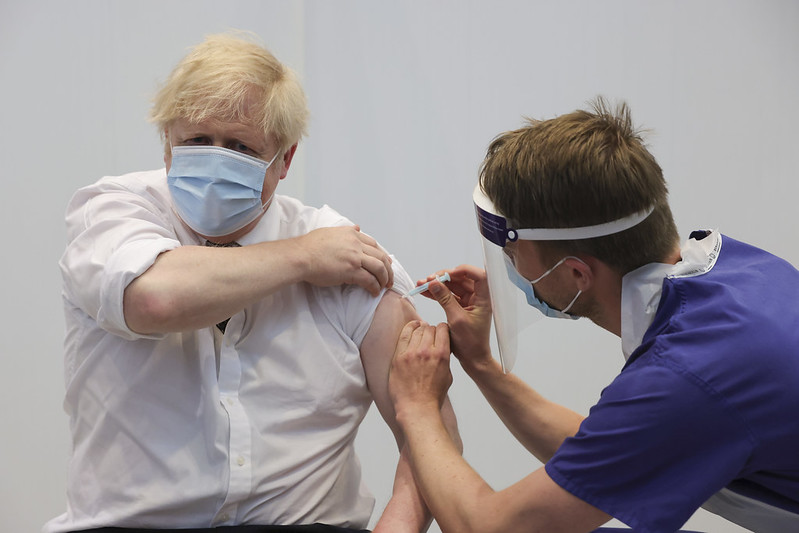 Picture by Andrew Parsons / No 10 Downing Street
UK Prime Minister Boris Johnson received his second dose of COVID-19 vaccine today at the NHS vaccination centre at the Francis Crick Institute.
Johnson was vaccinated by James Black, a CRUK City of London Centre clinician scientist based at the Crick and UCL Cancer Institute who studies lung cancer evolution.
James is one of more than 300 Crick members of staff who have been trained by the NHS in order to volunteer in the vaccination centre. "As someone who works both in the lab and the clinic, it's been amazing to see first-hand how scientific research has changed the course of the pandemic," said James.

Job Opportunity: Research Fellow – Senior Scientific Officer in Data Integration

CRUK RadNet City of London Radiation Research Unit: Current Vacancies

The CRUK RadNet City of London Radiation Research Unit have three different types of posts that they are looking to fill:
2x Junior Group Leaders in radiation biology/oncology
2x NIHR Academic Clinical Lectureships
1x Research Fellow in radiation biology & cancer immunology
Please find further information, including contacts for informal enquiries, on our webpage here.
Please cascade to colleagues and friends who may be interested in joining our Radiation Research Unit.

Job Opportunity: CRUK City of London Centre Postgraduate Training Manager

New Job Opportunity: CRUK City of London Centre Postgraduate Training Manager post.
This is a full-time, fixed term position based at the Francis Crick Institute (the Crick) and the Cancer Research UK City of London (CRUK CoL) Centre (lead by UCL).
Summary
This role provides an excellent opportunity for a highly motivated, effective and ambitious individual wanting to develop a career in the development, operation and management of collaborative postgraduate education programmes. The Postgraduate Training Manager will be responsible for the Centre PhD programme for scientists and clinicians. This role will suit a dynamic individual with a strong interest in postgraduate training and development who is willing to work across multiple institutions and develop their networking, collaborative and operational skills.
Applications now closed.


CRUK City of London Centre PhD Students

Alessandra Ferrelli discusses their PhD based at the Francis Crick Institute and their experience as part of the CRUK City of London Centre.

CRUK City of London Centre PhD Students

CRUK City of London Centre Clinical Research Training Fellow Michael Austin talks about their move from a clinical to research environment to take on a PhD within the City of London Centre.

CRUK City of London Centre PhD Students

Eva Bugallo Blanco talks about their experience as a CRUK City of London Centre PhD student based at Guy´s Hospital (King´s College London, KCL) and Barts Cancer Institute (BCI).

RadNet City of London Opportunities

RadNet City of London spans across 4 leading central London institutes, namely UCL, King's, Barts and the Crick, and unites multi-disciplinary expertise across London to cultivate a modernised radiation research landscape. Our research focus is predicated on the view that cancer cure by radiotherapy can be improved by concentrating on the following themes:
Radiation Resistance Including cancer evolution and cancer stem cells
Radiation Combinations How the TME and immune system affect response to radiotherapy
Targeting and Technology Advanced radiotherapy techniques, including PBT, that converge on the tumour for children and young people's cancers
Outcomes and risk predictions Personalising radiotherapy using artificial intelligence, computational models and improved tumour imaging.
Clinical translation Establish a clinical trials platform, to ensure a strong forward and reverse translational element to the above themes
Group Leaders
We are seeking top scientists with a major focus in radiation biology and radiation oncology who would be interested to join our team. We have a group leader position available and wish to explore how their ambitions align with our strategy.
Clinical Academics in Radiotherapy
We are seeking staff from our NHS Trust partners, who have a major focus in radiation biology and/or radiation oncology research. We have clinical PAs available and wish to explore how their ambitions align with our strategy.
For expressions of interest, please contact the RadNet City of London Project Manager, Michelle Craft, on cruk-radnet-cityoflondon@ucl.ac.uk.
Website: https://crukradnet.colcc.ac.uk/
Follow us on twitter @RadNetCRUKCoL

First year clinical fellow, Vinaya Srirangam Nadhamuni, reaches the national final of the 3 Minute Thesis Competition
Congratulations to Vinaya Srirangam Nadhamuni, a CoL Centre Clinical Research Fellow at Barts Cancer Institute (BCI), Queen Mary University of London, who has progressed to the national final of the 2020 Vitae Three Minute Thesis® (3MT®) competition. As one of six finalists, Vinaya will be delivering a presentation about her research project live and online on Wednesday 16th September. 3MT® is an academic competition developed by the University of Queensland, Australia, that challenges PhD students to deliver a compelling spoken presentation on their research topic and its significance in just 3 minutes. Vinaya's presentation is entitled 'The war on cancer: understanding the immune system's strategies for fighting bowel cancer.'
As a histopathology trainee, Vinaya had completed 18 months of training in histopathology before pursuing a PhD as part of the Cancer Research UK City of London Centre Clinical Research Training Fellowship Programme. Vinaya is undertaking her research project in Professor Trevor Graham's laboratory group in BCI's Centre for Cancer Genomics and Computational Biology.
Ahead of the final, Bethan Warman, Communications Manager at the BCI, spoke to Vinaya to find out more about her research and her experience in the competition.
What prompted you to enter the Vitae 3MT® competition? How have you found the experience so far?
I am often asked by my friends and family about the project I'm working on. My main aim in entering the competition was to come up with a short description that would explain this clearly (and maybe even wow them!). However, I have gained much more from this experience than I could have expected. Having to stop and think about the relevance of my work and how it fits into the bigger picture has been really useful, especially in terms of keeping me motivated to work even harder on my project.
Can you tell us a bit about your research project?
My project aims to understand how bowel cancer interacts with and escapes from the immune system. I am studying this by staining the different cell types in bowel cancer tissue with markers of different colours simultaneously and reviewing the stained tissue under the microscope. This will allow me to characterise the different immune cell types present- not only their quantity but also crucially their spatial interactions with each other and cancer cells.
This approach will help us identify mechanisms used by cancer cells to "escape" from the immune system. In turn, these insights will hopefully guide the development of treatments targeting these escape mechanisms. Eventually, this approach can be translated to a clinical setting such that we can determine the escape mechanisms present in a particular patient's cancer and provide targeted treatment, ultimately decreasing the significant mortality associated with bowel cancer.
From a histopathology point of view, a great deal of the clinical work in a pathology department involves looking at tissue under the microscope and using this information to diagnose cancer and identify risk factors which predict a worse prognosis. My project gives me the opportunity to take this process one step further by grouping the cells I see under the microscope into subtypes and understanding how they interact. I hope that this will deepen our understanding of the biological processes underlying the image that we see under the microscope.
How do you feel to have made it through to the 3MT® competition national final?
I am thrilled to have made it this far, especially considering 53 universities participated this year and only six finalists could be selected from the pool of candidates! I couldn't have done it without the support of my fantastic lab. From helping me with my project at every turn to turning up to support me at the Queen Mary final, they have been absolutely amazing! I couldn't ask for a more supportive team and am very grateful to have this opportunity to work with them during my PhD.
We wish Vinaya the best of luck in the final on 16th September. If you would like to watch the final and show your support, you can register online.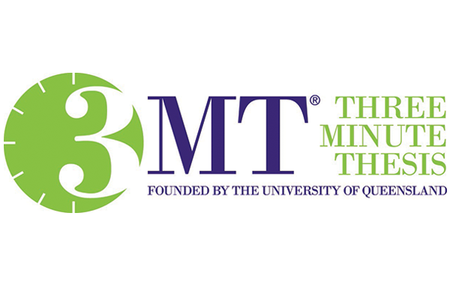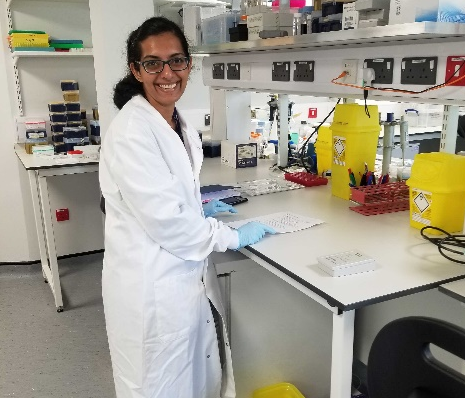 Launch of the CRUK Open Lab Initiative
Cancer Research UK has recently launched the Open Lab Initiative, a new collaborative research venture, across its network of Centres. The aim of the Open Lab Initiative is to connect CRUK Centre Network research groups with mutual or complementary interests and expertise, from across the UK, to spark creative discussions, generate novel scientific ideas, and establish new research collaborations during the coronavirus (COVID-19) pandemic and beyond.
The Open Lab Initiative removes all the fuss and hassle from finding new research collaborators – proprietary matching algorithms and Open Register make meeting your ideal research partner a breeze!
If you are interested in joining, simply sign up to join the Initiative using the online webform and within 5 working days the team will match you to another research group to hold a joint virtual group meeting or journal club. Alternatively you can add your research group to the Open Register to allow others to match with you directly.
For more information and to sign up, please see: www.crukcc.org/openlab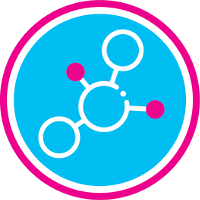 First Year CoL Centre PhD student wins QMUL 3 Minute Thesis Competition 2020

Congratulations to our first year PhD Clinical Research Training Fellow, Vinaya Srirangam Nadhamuni, who has won QMUL's 3 minute thesis competition. Vinaya was one of 5 QMUL students shortlisted for the final and was not only the winner of the overall competition but also took the People's Choice award. The finals took place over zoom, with over 70 people logging in to listen to the talks. She will now go on to represent QMUL in the national semi-finals.
Integrating Cancer Imaging Biomarker Clinical Research Across the UK
UK National Cancer Imaging Translational Accelerator (NCITA) establishes infrastructure for validation and adoption of cancer imaging biomarkers as decision-making tools in clinical trials and NHS practice.
Researchers and medical experts from nine world-leading medical imaging centres across the UK come together to form an integrated infrastructure for standardising and validating cancer imaging biomarkers for clinical use.
The centres include University College London, University of Manchester, University of Oxford, King's College London, The Institute of Cancer Research, London, and The Royal Marsden NHS Foundation Trust, Imperial College London, Cambridge University, Newcastle University and University of Glasgow. This unique UK infrastructure provides clinical researchers across the UK with open access to world-class clinical imaging facilities and expertise, as well a repository data management service, artificial intelligence (AI) tools and ongoing training opportunities.
The NCITA consortium, through engagement with NHS Trusts, pharmaceutical companies, medical imaging and nuclear medicine companies as well as funding bodies and patient groups, aims to develop a robust and sustainable imaging biomarker certification process, to revolutionise the speed and accuracy of cancer diagnosis, tumour classification and patient response to treatment.
Professor Shonit Punwani, Chair of the NCITA governance group said, "The UK is at the forefront of imaging research, with new techniques and technologies often making the news. Yet, the pace of change in clinical practice remains painfully slow. To date we have been missing the infrastructure to deliver these new technologies to the clinic. NCITA fills this gap by defining a translational pipeline with the singular aim of making our discoveries fit for clinical application. This can only be done with a creative and collaborative approach across academia, industry and the NHS."
The NCITA initiative is funded by Cancer Research UK and will receive up to £10 million over 5 years. The NCITA network is led by Prof Shonit Punwani, Prof James O'Connor, Prof Eric Aboagye, Prof Geoff Higgins, Prof Evis Sala, Prof Dow Mu Koh, Prof Tony Ng, Prof Hing Leung and Prof Ruth Plummer with up to 49 co-investigators supporting the NCITA initiative. NCITA is keen to expand and bring in new academic and industrial partnerships as it develops.
To stay up-to-date with NCITA news, follow us on Twitter and see our website http://ncita.org.uk
Image credit: Images from the INNOVATE trial (https://bmccancer.biomedcentral.com/articles/10.1186/s12885-016-2856-2), courtesy of Professor Shonit Punwani and Dr Saurabh Singh, University College London, Centre for Medical Imaging
Registration open for the 2nd Crick International Cancer Conference 15th-17th September 2019
The second Crick International Cancer Conference will take place on 15-17th September 2019. A host of world-leading scientists and clinicians will present their latest work covering links between genomic integrity and cancer, building new cancer models, and improving therapies. The conference will also provide extensive opportunities for early career researchers to present both talks and posters alongside a world class line up of speakers. Abstracts are actively encouraged and there will be a prize for the best selected talk and best poster. A networking reception will further enable the attendees to make new links across disciplines, stimulating fresh ideas about the biology that underpins cancer development, and new ways to tackle the disease.
For booking and more information visit the website.
Early bird price £150 ends 31 July, full price £180 – registration closes 31 August.
If you would like to present a short talk or poster please submit an abstract of no more than 250 words to events@crick.ac.uk by 31 July 2019.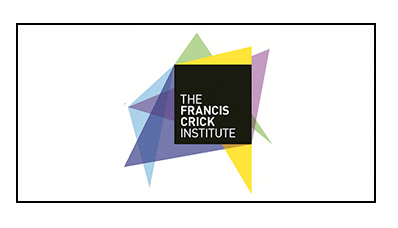 Launch of the CRUK City of London Centre Computational and Data Resource – 3rd September 2019
On the 3rd September 2019  the CRUK City of London Centre is launching its computational and data resource.  This resource will be a key element in the cancer evolution theme and will enable cancer's dynamics to be mapped longitudinally during exposure to biological therapies, integrated within the partners' NHS service. The launch will kick off with a  short presentation explaining what the resource offers and how to access it. Following the presentation, attendees can participate in a Data Challenge; We are encouraging early-career researchers (e.g. PhD students and post-docs) across the partners to form groups and embark on a collaborative effort within the cancer evolution theme to make use of the exciting computer resources available. The launch will be open to CoL Centre Faculty and their lab members only. If you would like more information on the event or to register, please email us.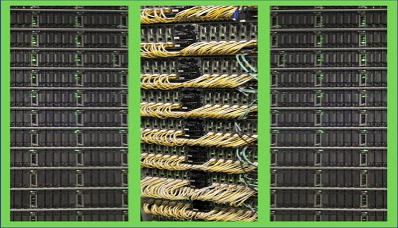 2019 intake of PhD and Clinical Research trainees recruited to the CoL Centre training programme – June 2019
The first cohort of PhD students and Clinical Research Training Fellows have been appointed to start the CoL Centre Training Programme in September 2019. Two excellent candidates were selected from over 240 applications and will start their PhD in labs based at the Crick and King's College London. Eight Clinical Research Training Fellows have also been appointed across the Centre. All 2019 CoL trainees will attend an induction week in September and will participate in the next CoL symposium in February.  More information on the trainees and their projects will be available on the website in the next few months.
CRUK CoL Centre on Twitter – 15 March 2019
The CRUK City of London Centre is now on twitter! Follow us @CRUKCOLcentre to get all the news and events on the Centre, and to find out more about the latest cancer biotherapeutics breakthroughs.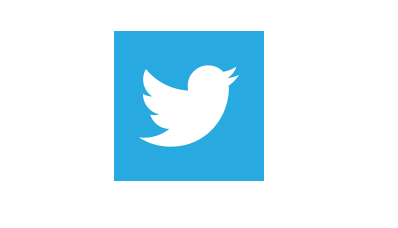 CoL Centre Launch Symposium – 19th February 2019
On Tuesday 19 February 2019, 97 researchers from across the consortium were brought together for the first event from the Cancer Research UK City of London (CRUK CoL) Centre. This event showcased the breadth and depth of cancer biotherapeutics research happening across the Centre. Professor Tariq Enver kicked off the meeting with an overview of the CoL Centre strategy, this was followed by some fascinating talks from each of the Centre's three research programmes. The symposium concluded with talks from the paediatric and training leads.  It is envisaged that in the coming years this annual symposium will grow and facilitate novel initiatives and collaborations to promote and accelerate cancer biotherapeutics research.