Training Programme

The CRUK CoL Centre training programme is a cross-disciplinary and collaborative initiative for  basic and clinical researchers who are interested in carrying out PhD projects based in cancer biotherapeutics. 
The programme offers bespoke, high quality scientific & transferable skills training,  harnessing the breadth and depth of resources and knowledge across the Centre. Students will participate in an induction week, multi-disciplinary training, cross-institutional research placements and cohort-building activities, including participation in the Centre's networking workshops and conferences. Moreover, trainees on the programme will benefit from an exciting academic environment underpinned by world-class technical expertise provided via the Centre's research programmes and infrastructure cores. 
Applications for the 2020 PhD and Clinical Research Training Fellowship intake are now open.
Applications  open – 15 October 2019
Applications close – 12.00 (GMT) 29 November 2019
Referee deadline – 17.00 (GMT) 6 December 2019
Invite to interview – 17 January 2020
Interviews – 13 February 2020

Programme start date – end of September 2020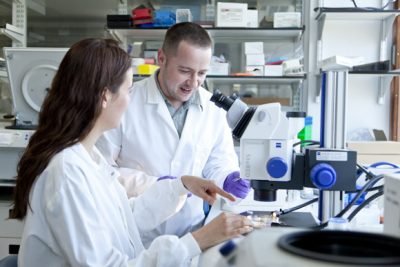 Aimed at clinicians who wish to undertake PhD research training, the CRUK City of London Centre's 2020 Clinical Research Training Fellowship (CRTF) programme offers clinical research projects, all with cross-institutional supervision.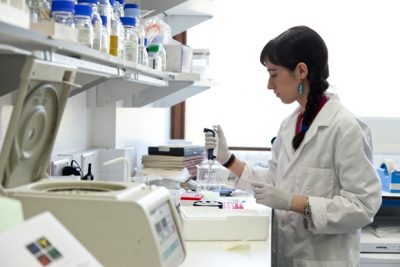 For students embarking on their research career, the CRUK City of London Centre's 2020 PhD studentships programme offers PhD research projects, with the support and supervision of leading scientists within the Centre. 
MBPhD studentships
The CRUK CoL Centre will also award MBPhD studentships as part of the UCL MBPhD programme starting in September 2020. This is a unique opportunity for talented and exceptional MBBS students who have an interest in cancer research to kick start their clinical academic career. Please click here for more information on these studentships and how to apply.
For general enquiries regarding the CoL Centre training programme please email: annabelle.scott@ucl.ac.uk