Multi-disciplinary workshop, theme 2 – 14th October 2019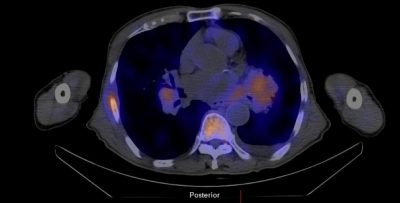 The cross-disciplinary theme of the CRUK City of London (CoL) Centre is organising a workshop on October 14th 2019 to showcase the theme's capabilities and facilitate development of collaborative projects. The workshop will consist of three sessions:
Session 1:  The cancer/biology experts will present work where imaging has been used to solve an immunological- or biotherapeutic-based question.
Session 2:  Theme 2 members will present the different imaging platforms available.
Session 3:  Discuss collaborative projects using the platforms in session 2 to answer key questions such as those presented in session one.
If you would like more information on the event or to register please contact: cruk.cityoflondoncentre@ucl.ac.uk
Launch of the CRUK City of London Centre Computational and Data Resource – 3rd September 2019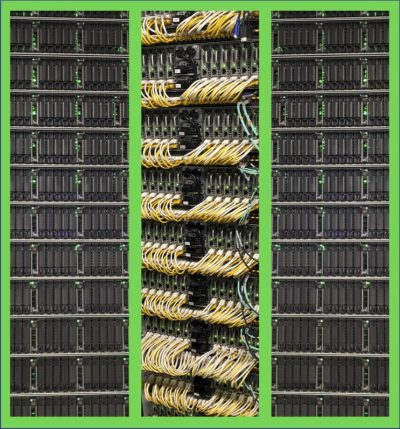 On the 3rd September 2019  the CRUK City of London Centre is launching its computational and data resource.  This resource will be a key element in the cancer evolution theme and will enable cancer's dynamics to be mapped longitudinally during exposure to biological therapies, integrated within the partners' NHS service. The launch will kick off with a  short presentation explaining what the resource offers and how to access it. Following the presentation, attendees can participate in a Data Challenge; We are encouraging early-career researchers (e.g. PhD students and post-docs) across the partners  to form groups and embark on a collaborative effort within the cancer evolution theme to make use of the exciting computer resources available. The launch will be open to CoL Centre Faculty and their lab members only. If you would like more information on the event or to register please contact: cruk.cityoflondoncentre@ucl.ac.uk
 Translating your research with CRUK: Where do I start – 26th September and 8th October

Join Cancer Research UK's Centre for Drug Development for a workshop taking you through the process and support available to help you translate your research into the clinic.
These sessions will include:
An introduction to the translation capabilities and support available from the Centre for Drug Development
Group discussions including tackling challenges in translating academic research
Chance to talk to Centre for Drug Development colleagues and experts
You can register to receive a reminder for the event or just turn up on the day. There are still  opportunities to attend workshops at Barts / QMUL (26 Sep 2019) and King's (8 Oct 2019). For more information and to register please visit the eventbrite page.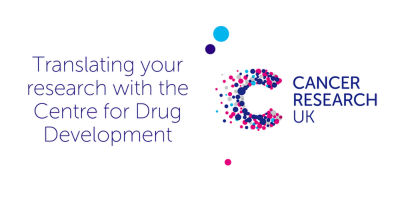 CRUK City of London (CoL) Centre 3D in vitro models for pre-clinical studies of biological therapies workshop (developing biological therapies programme)
On the 29th April 2019 Barts Cancer Centre held and informal workshop at Charterhouse Square, QMUL, on in vitro models that could be used to study novel biological therapies. Presentations included 3D multi-cellular models of tumour microenvironments, tumour organoids, the potential of microfluidics and tumour-on-a-chip and immune cell interactions with tumour spheroids.  Collaborations, the need for common platforms in the CRUK CoL Centre and key questions that such models could answer were also discussed.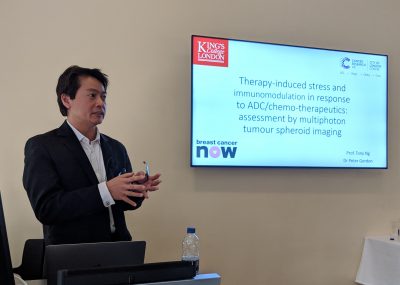 CRUK City of London Centre Annual Symposium on Cancer Biotherapeutics – 19 February 2019
On Tuesday 19 February 2019, 97 researchers from across the consortium were brought together for the first event from the Cancer Research UK City of London (CRUK CoL) Centre. This event showcased the breadth and depth of cancer biotherapeutics research happening across the Centre.
The event is a taster of the activity that will take place under the aegis of the City of London Centre. It is envisaged that this will be the first of many events to bring together cancer researchers from the four different sites to promote cancer biotherapeutics research across the piste.