Identification, Development and Production of Novel Biological Therapies
The Centre will increase understanding about mechanisms of response, toxicity and treatment resistance as well as develop scientific rationales for combination therapies.
The CRUK City of London Centre is one of the largest immune-oncology translational programmes in Europe focused on targeting a dynamic and unstable tumour genome and its active reprogramming of the tumour microenvironment (TME). The clinical success of novel immunotherapies has driven the development of a growing pipeline of biotherapeutics and novel combination approaches in pre-clinical and clinical settings.
The Developing Biological Therapies theme investigates the TME to delineate the rules of engagement between immune and cancer cells. Thus, it aims to open avenues for manipulation of immune response to cancer. The theme will tackle the growing number of questions associated with mechanisms determining response and influencing resistance to emerging biological therapies and combinations. This will capture the full evolving spectrum of TME development, from cancer initiation state to metastasis, advanced disease and resistance to therapy.
The infrastructure cores under Developing Biological Therapies theme umbrella span tissue engineering approaches, advanced single cell genomics and fluorescence-based multiplexing and HDR imaging techniques. These analytical tools for immunophenotyping and tumour characterisation coupled with patient-derived immune xenograft or in vitro multi-cellular models will aid the evaluation of current and novel immunotherapy agents and combination therapies.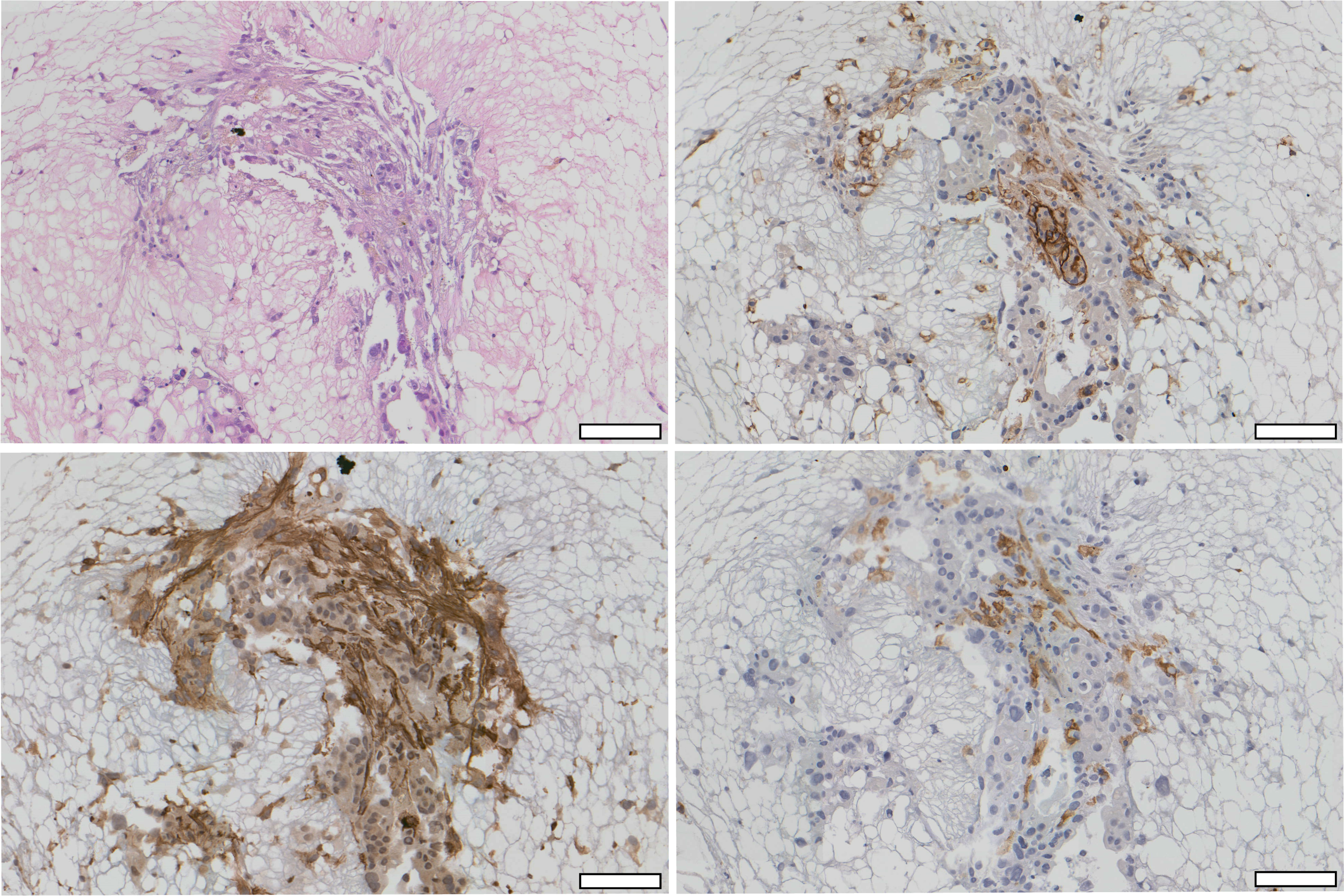 Image courtesy of Dr Beatrice Malacrida (Barts Cancer Institute)